Nov 18, 2009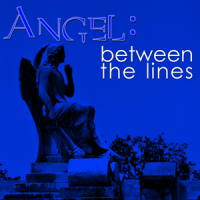 You want a new story by P.G. Holyfield, do you?
I wrote a long short story called "Exit Strategy," which will be released in audio format over at http://angelbetweenthelines.com – possibly today!
Exit Strategy is a heist story set in the Angel Between the Lines television show universe. While it is fan fiction to a certain extent (one minor character appears from the Angel universe), it is a story that requires no knowledge of the Buffy or Angel television shows. I really enjoyed writing the story, and as soon as the podcast episode is released I'll post here to let you know.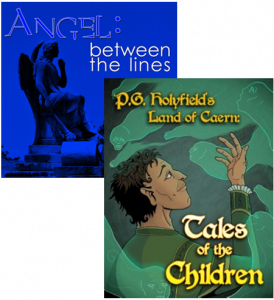 The live shows just keep getting better and better! Last week we had Philippa Ballantine's wonderful story, "Love and Fire." The turnout wasn't as high as previous shows (post-Halloween blues, maybe?), but we had a great guest appearance at the end of the show: Pip called down from her castle (a library) in New Zealand, waving and yelling "Hullo over there!"
This week I expect a larger audience, as we have a story from Tabitha Grace Smith, one of the forces of nature behind Buffy Between the Lines, Angel Between the Lines, Gilligan's Island Between the Lines… okay, maybe not that last one. But with fans like hers, I expect Stickam to ROCK tonight! Tabz wrote a long story as well, called Love's Sacrificial Song.
If there are any questions from the chat I'll be taking them once again, so come on out and join in the fun.