Dec 29, 2009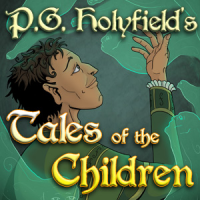 Tomorrow I'll be doing the 7th Live Show on Stickam.
Thanks to everyone that has attended shows so far. The live show has been such a pleasant surprise! We'll have another wonderful story from a Podiobooks author, "Feverfew" by H.E. Roulo. Heather is the author of Fractured Horizons, and she is also one of the driving forces behind Podioracket.com. Heather has written a dark, gritty story that I think everyone will love. If you would like a short preview, check out the excerpt on her site.
Come join the fun. We'll be doing Round 3 of the Damn You Holyfield Drinking Game, so we've got that going for us…
Work on the website has gone well so far (slow, but well), and I hope to have new feeds soon.
Last but not least, I have a seekrit project for 2010. Stay tuned…