May 6, 2010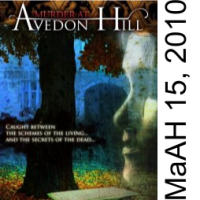 Yes, we plan on doing an Amazon Rush on May 15th, 2010. That's next Saturday, and I'll be doing a live show on Stickam.com
This audio update gives some info on what's going on for the next week leading up to the book release. Enjoy!
Promo: Seth Harwood's Young Junius Special Edition
Promo/Skit: The Book Launch Promo – The Mercuralia!
If you are a podcaster, help a brother out; grab a promo and play it on your podcast before the 15th!