Here is some of the art that has been created for Murder at Avedon Hill. Please check out the links to these artists' websites.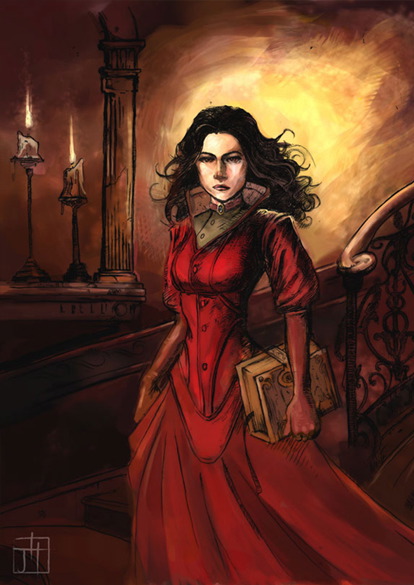 Lane Niccols (my title)
Long story short: Caroline (the voice of Lane Niccols) is married to a wonderful artist, Jeff Himmelman. Jeff is the same artist that produced the awesome art used by Chris Lester over at the Metamor City podcast. I went to look at Jeff's art site and came upon the image seen above… and about hurt myself trying to get Outlook open so I could email Caroline and Jeff to see if I could post the image on this site.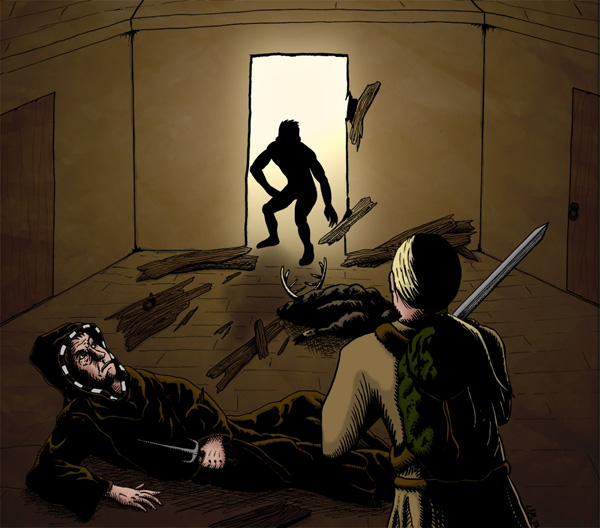 The Attack on Our Heroes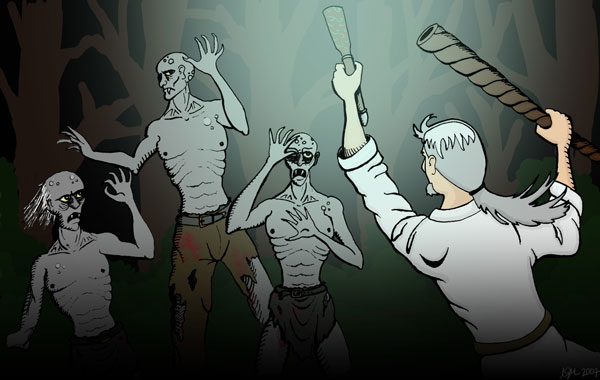 Father Jorrus attacks!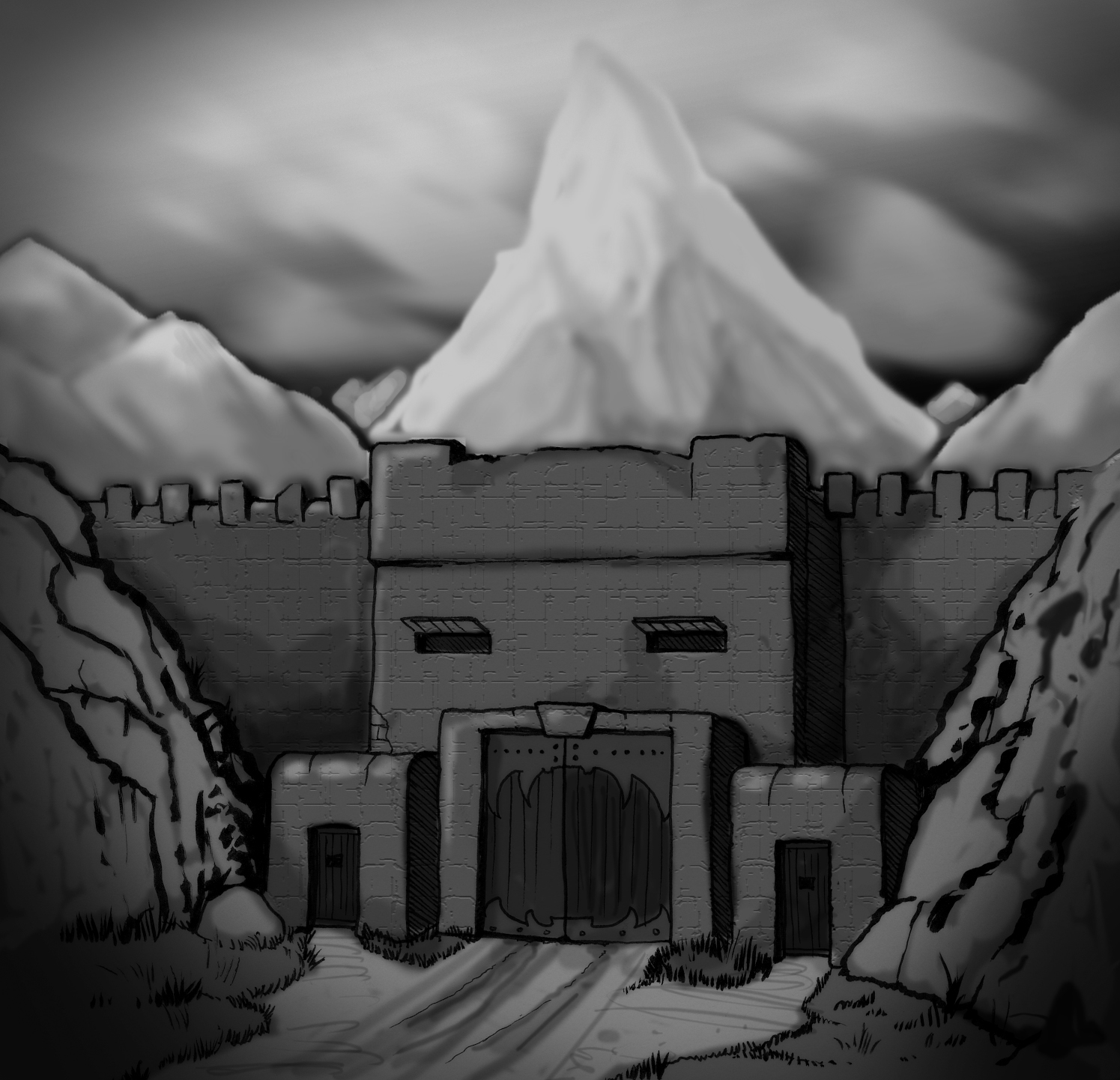 Approaching Avedon Manor
Wallpapers by Adam Morey

1200 x 900 version: http://pgholyfield.com/images/MaAH1200x900.jpg
1600 x 1200 version: http://pgholyfield.com/images/MaAH1600x1200.jpg