Aug 25, 2008
I am one of those guys that always says "Support your local independent bookstore." Now I have even more of a reason to say it!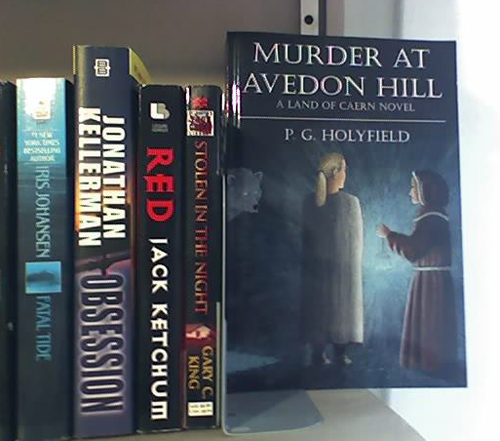 Constellation Books, near Baltimore, MD, is an awesome bookstore. How do I know this? Because at the recommendation of scifilaura, the wonderful voice of Julienne Avedon, Constellation Books purchased two copies of the novel from Lulu.com. Right now they are sitting on the shelf in the Mystery section of the bookstore, just waiting to be picked up by unsuspecting customers… muwahahaha!!!
Thanks to Laura for the photo, and if you are in the area, why don't you go in and buy the book! Hell, I've got to get my rep started as an author that can move books through a brick and mortar store, right?