May 15, 2010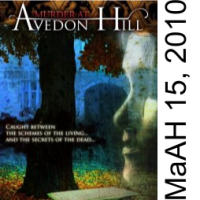 We have certainly rocked it today, people!!!
This is where we are right now:
#1 on the Movers and Shakers List (all books),
#3 in Hot New Releases, Fantasy (General),
#10 in Hot New Releases, Fantasy
#16 Overall, Fantasy (General)
#30 Overall, Fantasy
#274 in Fiction
So far we have 14 reviews on Amazon for the print version of the novel, and five more on the Kindle page. These help out a book's place on Amazon, so please add a review if you purchased the novel!
Thanks so much for your generosity and support for me, for this novel, and for podcast fiction authors everywhere. I'd love to have one more push tonight, but whatever happens for the rest of the night and tomorrow, this has been a successful launch in my mind, that's for sure!

One Response to "Amazon Rush Current Results"