Sep 19, 2010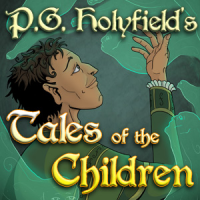 Today we have the Tales of the Children short story "Love and Fire," by Philippa J. Ballantine
I hope you enjoy the story, check back next week for my next Listener Feedback episode. Please call The Caern Line at 704-315-5884 and ask questions/leave comments.

0:00 – Intro Chatter
3:10 – Love and Fire

Can humans gain a foothold on the island of Kandriel? If Syliene, an elven warrior and priestess of Thei-Shan has anything to say about it, the answer is no.
22:00 – Outro
Please call The Caern Line or send me an email (pgholyfield at murderatavedonhill dot com) if you'd like to be included in the next listener feedback show.

Promo: Philippa Ballantine presents "Chronicles of the Order"
Extras
Music in this episode: