Oct 7, 2009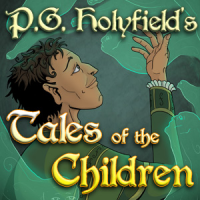 So we enter a new realm with the Murder at Avedon Hill podcast… our first vidcast.
On October 7th Patrick McLean and I did a live reading of his Tales of the Children short story, "The Old God and the Sea." After the reading we did a Q&A with Chooch (Chooch was on skype).
To make the video a little more fun, especially since Patrick's story was a bit of a comedy, I've added some pop-up elements that hopefully add some humor to the video, and it also helps those watching the video understand what was going on in the Stickam chat room before the reading and during the Q&A.
This video is Pt. 1 (the intro and the reading). Pt. 2 will be released in the feed tomorrow.
For those that want separate feeds for audio and video, that is coming soon, along with a site redesign.