Musicians listed in order of appearance:
Shira Kammen
Ms. Kammen's wonderful music has added a level of realism, sophistication, and immersion to Murder at Avedon Hill. Please visit her site and the awesome Magnatune.com
From Shira Kammen's Bio page, used with permission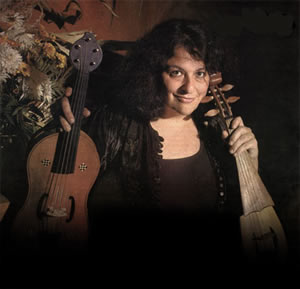 Multi-instrumentalist and vocalist Shira Kammen has spent well over half her life exploring the worlds of early and traditional music. A member for many years of the early music Ensembles Alcatraz and Project Ars Nova, and Medieval Strings, she has also worked with Sequentia, Hesperion XX, the Boston Camerata, the Balkan group Kitka, the Oregon, California and San Francisco Shakespeare Festivals, and is the founder of Class V Music, an ensemble dedicated to performance on river rafting trips. She has performed and taught in the United States, Canada, Mexico, Europe, Israel, Morocco, and Japan, and on the Colorado, Rogue and Klamath Rivers.
Shira happily collaborated with singer/storyteller John Fleagle for fifteen years, and performs now with several new groups: a medieval ensemble, Fortune's Wheel: a new music group, Ephemeros; an eclectic ethnic band, Panacea; as well as frequent collaborations with performers such as storyteller/harpist Patrick Ball, sopranos Anne Azema , Susan Rode Morris, medieval music expert Margriet Tindemans, and in many theatrical and dance productions.
She has played on several television and movie soundtracks, including 'O', a modern high school-setting of Othello. Some of her original music can be heard in an independent film about fans of the work of J.R.R. Tolkien. The strangest place Shira has played is in the elephant pit of the Jerusalem Zoo. She hopes to spend more time playing music of all kinds in the wilderness.
Kevin McLeod
Kevin's mood-inspiring and sometimes haunting music has been a pleasure to use in the podcast. Please visit Incompetech.com for more information on this artist (and recently, he has taken requests… so go for it).

Kevin McLeod – Incompetech.com

Measured Paces
Dark Standoff
Celtic Impulse
Anxiety
Interloper
Nervous Piano
Apprehension
End of the Era
On the Passing of Time
Time Passes
Classic Horror
Feral Chase
Shamanistic
David Beard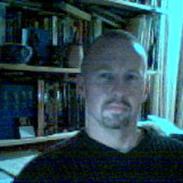 David Beard Music Production – A TV and film music production company supplying music and sound design to commercial multimedia. Specialising in music and sound design for the moving image David Beard Music Production creates original music for film, TV, corporate video, commercials, games, dance, theatre and Podcast broadcasting.

Imminent Danger
Blacksmith Strings
Effigy
Chase
Hunt Run
Fight Strings
Laurel Zucker
classical flautist – Magnatune.com

Songs used:

Divertissement No. 6
Duo No. 2 Larghetto con espress: malinconica
Stellamara
From Magnatune's site: (music described as Balkan-Near Eastern-Medieval-Ambient-World) –
Stellamara originated in 1994 creating evocative soundscapes that are now considered a new model in contemporary world music. At its core is vocalist/producer Sonja Drakulich and multi- instrumentalist Gari Hegedus. Their music incorporates medieval European, Persian, Arabic, Indian, Turkish and Balkan with subtle electronic textures. The result is a sublime new level of mystery, beauty and depth.
Other Magnatune Artists Used
Solace – Forsaken

Shiva in Exile – Hollow Earth, Oriental Distortion

Ruben van Rompaey – Grande Rue De Pera
Kim Fortuner
Kim wrote and sang a wonderful song about the podcast, taking the "Damn You Holyfield" meme to the next level.

Kim (the Comic Book Goddess) Fortuner is a musician and podcaster from near Scranton PA. Her musical projects have ranged from opera to heavy metal. She's learned neat things: songs in several languages, moderate skill in several instruments, how to sing harmony with oneself, that playing in a metal band can lead to managing an electronics store and how to fake a role in a one act opera. She was last seen as bass player and vocalist with Devils Are A Girl's Best Friends. She's slowly putting a personal album together – it is enjoying many adventures along the way. More information on her online work is at Comic Book Goddess, and you can hear some of this music in her podcasts at Geek Pantheon and 4 Color Heroines .
 Cathy Towns Miller
Cathy is the lovely wife of Chris Miller, technical guru over at Podiobooks.com and producer of the Unquiet Desperation podcast (and the voice of our own Lord Avedon). An important event in the story required a song and a great voice, and Cathy came through on both counts. Her song and voice can be heard on Episode's 40 and 41 of the podcast novel.
One Response to "The Music"